EFECTIVIDAD DE UNA INTERVENCIÓN ENFERMERA COMUNITARIA EN EL ÁMBITO ESCOLAR PARA LA MEJORA DE HÁBITOS ALIMENTARIOS, DE ACTIVIDAD FÍSICA Y DE SUEÑO-DESCANSO.
Resumen
Los hábitos de vida determinan el bienestar de los niños. Una inadecuada gestión puede producir un desequilibrio en su salud. Las intervenciones enfermeras educativas en ámbito escolar influyen positivamente en la adquisición de hábitos saludables para combatir problemas como sobrepeso y obesidad. Objetivo: Evaluar el impacto de una intervención realizada por enfermeras de Atención Primaria, con niños de 10-12 años, para mejorar hábitos alimentarios, actividad física y sueño-descanso. Método: Estudio cuasiexperimental para medir la efectividad, con encuestas pre y post-intervención. Prospectivo, descriptivo, observacional, sin grupo control ni aleatorización. Resultados: Participaron 150 escolares de cinco colegios de Tenerife. Se comprobaron diferencias significativas en la presencia de Estilo de vida sedentario y Deterioro del patrón de sueño. Se comprobaron ítem a ítem las diferencias de casos en disfuncionalidad pre-post, empleando la Q-Cochran. Para 28 de los 32 ítems comparados, hubo descenso en el número de niños con hábitos disfuncionales, aunque solamente fueron significativos en seis enunciados. Conclusión: La incorporación de talleres en ámbito escolar disminuyó la presencia de Patrón de alimentación Ineficaz del niño, Estilo de vida sedentario y Deterioro del patrón del sueño, aunque sin significación en el primero de ellos. Se propone continuar tomando otras iniciativas que consideren nuevos factores y variables, para mejorar estos hábitos a edades tempranas.
Palabras clave
Enfermería en Salud Comunitaria; Conducta Infantil; Investigación en Evaluación de Enfermería; Terminología Normalizada de Enfermería.
Citas
(1) Gobierno de Canarias, Consejería de Sanidad, Servicio Canario de la Salud. Dirección General de Programas Asistenciales Abordaje de la Obesidad Infantil y Juvenil en Canarias. Depósito Legal: GC 299-2012.
(2) Serra Majem L., Bautista Castaño I. Etiology of obesity: two "key issues" and other emerging factors. Nutrición Hospitalaria, 2013;28 (Supl. 5):32-43.
(3) Ortega Anta R.M., López‐Sobaler A.M., Aparicio Vizuete A., González Rodríguez L.G., Navia Lombán B., Perea Sánchez J.M. Estudio ALADINO Estudio de Vigilancia del Crecimiento, Alimentación, Actividad Física, Desarrollo Infantil y Obesidad en España. Ministerio de Sanidad, Servicios Sociales e Igualdad Agencia Española de Consumo, Seguridad Alimentaria y Nutrición, 2016 NIPO: 690-16-010-3.
(4) Aguilar Cordero M. J., Sánchez López A. M., Mur Villar N., García García I., Guisado Barrilao R. Síndrome de apneas-hipoapneas del sueño y factores de riesgo en el niño y el adolescente; revisión sistemática. Nutrición Hospitalaria. 2013; 28(6):1781-1791 ISSN 0212-1611.
(5) Di Milia L., Vandelanotte C., Duncan MJ. The association between short sleep and obesity after controlling for demographic, lifestyle, work and health related factors. Sleep Med 2013; 14: 319-23.
(6) Keke L.M., Samouda H., Jacobs J., di Pompeo C., Lemdani M., Hubert H., Zitouni D., Guinhouya B.C. Body mass index and childhood obesity classification systems: A comparison of the French, International Obesity Task Force (IOTF) and World Health Organization (WHO) references. Elsevier Masson, Revue d'Épidémiologie et de Santé Publique 63 (2015) 173–182.
(7) Farpour-Lambert N.J., Baker J.L., Hassapidou M., Holm J.C., Nowicka P., O'Malley G., Weiss R. Childhood Obesity Is a Chronic Disease Demanding Specific Health Care – a Position Statement from the Childhood Obesity Task Force (COTF) of the European Association for the Study of Obesity (EASO). Obesity Facts 2015;8:342–349.
(8) Sánchez-Cruz J.J., Jiménez-Moleón J.J., Fernández-Quesada F., Sánchez M.J. Prevalencia de obesidad infantil y juvenil en España en 2012 Prevalence of Child and Youth Obesity in Spain in 2012. Revista Española de Cardiología (English Edition), Volume 66, Issue 5, May 2013, Pages 371-376.
(9) Serra Majem L., Ribas Barba L., Aranceta Bartrina J., Pérez Rodrigo C., Saavedra santana P., Peña Quintana L. Obesidad infantil y juvenil en España Resultados del Estudio enKid (1998-2000). Medicina Clínica. 2003;121(19): 725-732.
(10) ISTAC Instituto Canario de Estadística. ESTADÍSTICAS SOCIALES Encuesta de Salud de Canarias 2015. RESULTADOS. Servicio Canario de Salud. Gobierno de Canarias. 2015: 1-24.
(11) Vézina-Im L., Beaulieu D., Bélanger-Gravel A., Boucher D., Sirois C., Dugas M., Provencher V. Efficacy of school-based interventions aimed at decreasing sugar-sweetened beverage consumption among adolescents: a systematic review. Public Health Nutrition. 2017;20(13): 2416–2431.
(12) Suárez López de Vergara R.G., Díaz Florez-Estévez J.F. Obesidad infantil en Canarias. Servicio de Promoción de la Salud. Dirección General de Salud Pública. Servicio Canario de la Salud. Canarias pediátrica · vol. 39, nº 2.
(13) Elvsaas K.Ø., Giske L., Fure B., Juvet L.K. Multicomponent Lifestyle Interventions for Treating Overweight and Obesity in Children and Adolescents: A Systematic Review and Meta-Analyses. Journal of Obesity. 2017;2017: 1-14.
(14) Aguilar Cordero M.J., González Jiménez E., García García C.J., García López P.A., Álvarez Ferre J., Padilla López C.A., González Mendoza J.L., Ocete Hita E. Obesidad de una población de escolares de Granada: evaluación de la eficacia de una intervención educativa. Nutrición Hospitalaria. 2011;26(3):636-641 ISSN 0212-1611 • CODEN NUHOEQ S.V.R. 318.
(15) Kul, A., Wiedel C., Walter U. Effectiveness of combined interventions for the prevention of overweight for children and youths: A systematic review. Bundesgesundheitsblatt Gesundheitsforschung Gesundheitsschutz. 2016;59(11): 1432-1442.
(16) Gordon M. Diagnóstico enfermero. Proceso y aplicación. 1996. Barcelona: Mosby/Doyma.
(17) Guerrero G, López J, Villaseñor N, Gutiérrez C, Sánchez Y, Santiago L, Martínez O, Maya Lozano N. Diseño y validación de un cuestionario de hábitos de vida de alimentación y actividad física para escolares de 8-12 años. Rev Chil Salud Pública 2014;18(3):249-56.
(18) Pin Arboledas G., Cubel Alarcón M., Martin González G., A. Lluch Roselló A., Morell Salort M. Hábitos y problemas con el sueño de los 6 a los 14 años en la Comunidad Valenciana. Opinión de los propios niños. Anales de Pediatría (Barcelona). 2011;74(2):103—115.
(19) NANDA Internacional Diagnósticos Enfermeros. Definiciones y Clasificación, 2012-14. Madrid: Elsevier.
(20) NANDA Internacional Diagnósticos Enfermeros. Definiciones y Clasificación, 2015-17. Madrid: Elsevier.
(21) NANDA International Nursing Diagnoses. Definitions & Classification, 2018-20. Thieme.
(22) Aulas de Salud. Servicio Canario de Salud. Gobierno de Canarias.
(23) Derechos de autor© 2011 Universidad de Harvard. Para más información sobre El Plato para Comer Saludable, por favor visite la Fuente de Nutrición, Departamento de Nutrición, Escuela de Salud Pública de Harvard, http://www.thenutritionsource.org y Publicaciones de Salud de Harvard, health.harvard.edu.
(24) AIMC, Asociación para la Investigación de Medios de Comunicación. Más del 40% de los niños ve contenidos televisivos en los dispositivos móviles o el ordenador. AIMC Niñ@s. 2018; 5ª edición.
Texto completo:
ARTÍCULO
Refbacks
No hay Refbacks actualmente.
This
work
is licensed under a
Creative Commons Attribution 3.0 License
.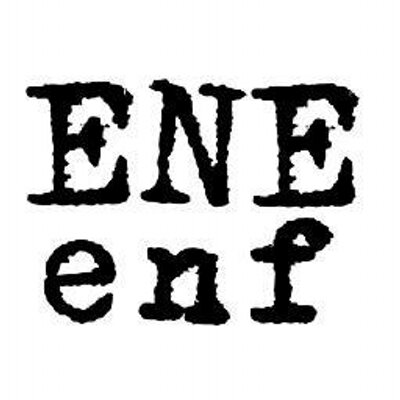 A MC Rosell. El que la conoció no pudo evitar enamorarse de ella.
A Lourdes Álvaro y a su maravillosa historia de amor y lucha. Cuánto espacio se puede ocupar con poco movimiento.
 Todo el contenido de esta revista, excepto donde está identificado, está bajo una Licencia Creative Commons