#FANZINENFERMER&IacuteA, CONTRACULTURA ENFERMERA
Fernando Campa&ntildea Castillo (1), Zulema Gancedo Gonz&aacutelez (2)
(1) Enfermero. Editor de http://www.nuestraenfermeria.es Hospital Sant Rafael HHSCJ Espa&ntildea
(2) Enfermera. Hospital Universitario &quotMarqu&eacutes de Valdecilla&quot. Santander. Espa&ntildea
Resumen: La revista electr&oacutenica autoeditada &quotNuestra Enfermer&iacutea Fanzine&quot comenz&oacute a publicarse en Julio de 2016, partiendo de la base del blog Nuestraenfermeria.es. Se trata de una publicaci&oacuten mensual en la que diversos autores aportan art&iacuteculos de inter&eacutes desde diferentes perspectivas y en relaci&oacuten con la disciplina enfermera. La revista responde a una &quotcontracultura&quot enfermera que pretende mostrar a la sociedad la disciplina tal y como &eacutes, y adem&aacutes romper con lo &quotestablecido&quot. La acogida del p&uacuteblico tras un a&ntildeo de vida del Fanzine es excepcional. En el presente art&iacuteculo se pretende describir el medio y mostrar c&oacutemo ha sido la evoluci&oacuten del mismo en su primer a&ntildeo de vida.
Palabras Clave: enfermer&iacutea; Blogging; Cultura; Revistas Electr&oacutenicas; Bibliotecas Digitales
Abstract: The self-published electronic magazine &quotNuestra Enfermer&iacutea Fanzine&quot began to be published in July 2016, based on the blog Nuestraenfermeria.es. It is a monthly publication in which several authors contribute articles of interest from different perspectives and in relation to the nurse discipline. The magazine responds to a &quotcounterculture&quot that wants to show society the discipline and how it is, and also break with the &quotestablished.&quot The reception of the public after a year of the Fanzine is exceptional. This article aims to describe the magazine and show how it has evolved in the first year of life.
Key Words:nursing; Blogging; culture; Electronic Journals; Libraries, Digital
---
Campa&ntildea-Castillo, F. Gancedo-Gonz&aacutelez, Z. #FANZINENFERMER&IacuteA, CONTRACULTURA ENFERMERA. ENE, Revista de Enfermer&iacutea. v. 11, n. 2, ago 2017. ISSN 1988 - 348X. Disponible en http://ene-enfermeria.org/ojs
---
En Julio de 2016 se comienza a publicar la revista, &quotNuestra enfermer&iacutea Fanzine&quot con una buena acogida por gran parte del colectivo enfermero que tiene acceso a redes. Se trata de una revista editada bajo el soporte de herramientas disponibles en la red (internet) y medios propios. Nace como una necesidad percibida, sentida y manifiesta de los profesionales del entorno en el intento de dar un giro a las publicaciones peri&oacutedicas del blog Nuestra Enfermer&iacutea.
Un FanZine (1) (del ingl&eacutes fan's magazine : revista para fans) es una publicaci&oacuten peri&oacutedica, editada con medios escasos por aficionados o profesionales entorno a una tem&aacutetica concreta. En internet reciben el nombre de EZine. Cobran auge en las d&eacutecadas de los 50 - 60 , convirti&eacutendose en uno de los principales medios de expresi&oacuten de la llamada contracultura(2), que se define como los valores, tendencias y formas sociales opuestos a los establecidos en una sociedad. Algo que recuerda al papel que en muchas ocasiones juegan los blogs en la sociedad actual.
El prop&oacutesito de &quotNuestra Enfermer&iacutea FanZine&quot, es simple. Se trata de crear una Revista para &quotfans&quot de la disciplina Enfermera, con medios electr&oacutenicos, y que responda a una &quotcontracultura enfermera&quot. Una contracultura capaz de romper con una imagen profesional adherida a patrones heredados, con una imagen social anclada en viejos roles y en determinado porcentaje asumido tambi&eacuten por parte del colectivo profesional. La pretensi&oacuten es generar un lugar d&oacutende los profesionales encuentren ideas, referencias e inspiraci&oacuten para invitarles a &quotromper con lo establecido&quot y adoptar un comportamiento acorde con la profesionalidad que se exige en una sociedad cambiante y con necesidades que cubrir, en un mundo cada vez m&aacutes global y compartido. Solo con la superaci&oacuten de los estereotipos de esta disciplina, con la participaci&oacuten de todos como colectivo, superaremos la capacidad comprensiva de la sociedad, y tomaremos el autogobierno intraprofesional necesario para posicionarnos como l&iacutederes del cuidado.
Como se explicaba en un primer post de presentaci&oacuten (3), la base para dicha publicaci&oacuten esta en el blog Nuestra Enfermeria (http://www.nuestraenfermeria.es ) , autodefinido como blog independiente de enfermer&iacutea. El aspecto pretende ser el de una Revista Alternativa, con una periodicidad mensual, complementando la manera de leer el blog.
La respuesta y el inter&eacutes generado no se hizo esperar. En el primer n&uacutemero se cuenta con m&aacutes de 400 lecturas en la plataforma Issuu (4), la elegida para hacer disponible la publicaci&oacuten online. Mes tras mes se han ido sumando al Fanzine diferentes coautores, con secciones propias, que son los que han hecho crecer de una manera fascinante la publicaci&oacuten. En la actualidad son 20 las secciones con las que cuenta el Fanzine y de tem&aacuteticas muy diversas. La mayor&iacutea de ellas escritas por &quotbloggers&quot enfermeros, tambi&eacuten tienen cabida profesionales de otras disciplinas como la econom&iacutea o los recursos humanos. Profesionales que se han unido al Fanzine, por voluntad propia o bajo propuesta de colaboraci&oacuten. Tras 12 n&uacutemeros del Fanzine, la publicaci&oacuten cuenta con m&aacutes de 12480 lecturas (conjunto de los n&uacutemeros), y supera las 69 mil impresiones en pantalla (es decir las veces que ha aparecido en la pantalla de un dispositivo mediante la plataforma de publicaci&oacuten). Con una media superior a las 1000 lecturas mensuales, consolidando la revista como una publicaci&oacuten de inter&eacutes para las enfermeras (Figura 1).
Tan s&oacutelo dos meses despu&eacutes de su primera publicaci&oacuten solicitamos y se otorgaba el n&uacutemero ISSN (International Standard Serial Number / N&uacutemero Internacional Normalizado de Publicaciones Seriadas) (5) c&oacutedigo num&eacuterico reconocido internacionalmente para la identificaci&oacuten de las publicaciones seriadas.&quot Lo que desde la publicaci&oacuten consideramos otro gran paso hacia la visibilidad enfermera, puesto que se se trata de una publicaci&oacuten de car&aacutecter independiente.
Las tem&aacuteticas que abarcan las 20 secciones de la revista son muy diversas. Componen un mosaico &uacutenico y din&aacutemico, de lectura amena y de edici&oacuten que intenta ser atractiva para el lector, mediante el uso de im&aacutegenes de alta calidad en la edici&oacuten. Im&aacutegenes de licencia libre procedentes de diferentes bancos de im&aacutegenes disponibles en internet (6).
El lienzo tem&aacutetico del fanzine, responde a las inquietudes de los coautores. La Actualidad en las redes en torno a la disciplina, la Gesti&oacuten en el mundo de la enfermer&iacutea, el liderazgo disruptivo y el cuidado junto a los art&iacuteculos procedentes del blog Nuestra Enfermer&iacutea podr&iacutean considerarse ejes tem&aacuteticos del Fanzine. Estas tem&aacuteticas se complementan perfectamente con la visi&oacuten de los llamados &quotmillennials&quot, estudiantes de enfermer&iacutea que dan su visi&oacuten de la disciplina, la fotograf&iacutea enfermera que cada mes aporta una reflexi&oacuten &uacutenica, las cuidadas infograf&iacuteas de la secci&oacuten &quotinfografiando&quot, la enfermer&iacutea explicada en evidencias, la mirada al futuro tecnol&oacutegico, las entrevistas encadenadas a blogueros de enfermer&iacutea y las aventuradas reflexiones sobre temas que nos deber&iacutean preocupar como disciplina. Queda todav&iacutea lugar para las sugerencias en materias de comunicaci&oacuten o en el &aacutembito de los recursos humanos para los profesionales, as&iacute como para las reflexiones de un j&oacuteven fil&oacutesofo en torno al mundo enfermero. Los pacientes tambi&eacuten tienen su lugar a trav&eacutes de la red #FFpaciente que se ha unido a la publicaci&oacuten.
El concepto del Fanzine, es adem&aacutes el de una publicaci&oacuten din&aacutemica, d&oacutende se hace muy importante la implicaci&oacuten de los colaboradores, pues son &eacutestos quienes la mantienen viva. Las secciones var&iacutean de un n&uacutemero a otro, siempre al antojo de la actualidad enfermera. De esta manera se intenta mostrar una cara diferente e independiente de la disciplina.
La disponibilidad de la revista on-line, soportada en la web a trav&eacutes de la plataforma ISSUE, es un formato que a&ntildeade atractivo y f&aacutecil lectura a trav&eacutes de sus p&aacuteginas. Adem&aacutes, y a petici&oacuten de colaboradores, la publicaci&oacuten est&aacute disponible en off, pues mediante el propio portal Issuu se puede ya descargar. En las publicaciones se ha insertado adem&aacutes un c&oacutedigo QR, de tal manera que se convierte en una publicaci&oacuten libre &quotbidireccional&quot. Es decir, de la misma manera que es descargable, escaneando el c&oacutedigo sobre el papel se puede disponer de ella inmediatamente en el dispositivo m&oacutevil o tablet.
La publicaci&oacuten es colaborativa, su car&aacutecter independiente, disruptivo y contracultural ha facilitado de alguna manera la difusi&oacuten y el compromiso colaborativo, La propia elaboraci&oacuten en dise&ntildeo y maquetaci&oacuten guarda la misma l&iacutenea que el prop&oacutesito en s&iacute mismo y ello atrae la expectaci&oacuten incluso del propio colaborador que ve reflejado su trabajo bajo la mirada del editor y desde el respeto al contenido. Y se realiza adem&aacutes con el m&aacuteximo n&uacutemero posibles de herramientas libres en la web, siguiendo el sentido contracultural de la publicaci&oacuten. Nuestra intenci&oacuten es llegar al mayor n&uacutemero posible de lectores aprovechando que los distintos colaboradores representan pr&aacutecticamente todo el espectro de desarrollo profesional y tambi&eacuten de competencias y capacidades y su procedencia desde el punto de vista geogr&aacutefico del pa&iacutes tambi&eacuten es muy disperso. Estos aspectos son facilitadores para la difusi&oacuten por ser referentes en sus &aacutembitos y con perfiles de repercusi&oacuten nacional.
Intentar transmitir, conocimiento, experiencias, oportunidades, visiones compartidas con una sola meta es en definitiva el objetivo macro de esta revista on line que en 12 meses se ha posicionado en lecturas y descargas como revista de lectura alternativa y que empieza a formar parte tambi&eacuten de bibliotecas de organizaciones sanitarias como la Biblioteca Marquesa de Pelayo del sistema Sanitario P&uacuteblico de Cantabria o el cat&aacutelogo de revistas electr&oacutenicas de la Biblioteca Sant Juan de Dios ubicada en el Parc Sanitari Sant Joan de D&eacuteu (Sant Boi de Llobregat y Esplugues).
La fuerza para el cambio est&aacute en cada una de las enfermeras, su aportaci&oacuten desde el liderazgo cl&iacutenico y su mirada desde y como colectivo ser&aacute necesario para una sociedad pr&oacutespera. Cada aportaci&oacuten y deseo como nuestra revista Fanzine lo es, ser&aacute un peque&ntildeo gran paso para el cambio necesario.
BIBLIOGRAF&IacuteA
1. El Pa&iacutes. El mundo de los fanzines. EL PA&iacuteS [Internet]. 1976 [fecha de consulta:22 de junio del 2017]; Disponible en: http://elpais.com/diario/1976/07/23/cultura/206920810_850215.html
2. Sirius RU, Joy D, Gonza'lez Corugedo F. La contracultura a trave's de los tiempo&෫: de Abraham al acid-house. Editorial Anagrama; 2005. http://www.nuestraenfermeria.es/nace-nuestra-enfermeria-fanzine/
3. Campa&ntildea Castillo, F.; Nace Nuestra Enfermer&iacutea Fanzine [internet] Blog Nuestra Enfermer&iacutea. 2016. [fecha de consulta:22 de junio del 2017]. Disponible en http://www.nuestraenfermeria.es/nace-nuestra-enfermeria-fanzine/
4. Colaboradores de Wikipedia. Issuu [internet]. Wikipedia, La enciclopedia libre, 2017 [fecha de consulta:22 de junio del 2017]. Disponible en .
5. &iquestQu&eacute es el ISSN. Biblioteca Nacional de Espa&ntildea [Internet] 2017 [fecha de consulta:22 de junio del 2017]; Disponible en: http://www.bne.es/es/LaBNE/CentroEspanolISSN/QueEsElISSN/
6. Perez, MT:. Herramientas digitales: Bancos de Im&aacutegenes gratis para tu blog o web de manera legal. Blog Enfermeradevocaci&oacuten.com [fecha de consulta:22 de junio del 2017]. Disponible en: https://enfermeradevocacion.com/2017/03/08/herramientas-digitales-bancos-de-imagenes-gratis-para-tu-blog-o-web-de-manera-legal
Refbacks
No hay Refbacks actualmente.
This
work
is licensed under a
Creative Commons Attribution 3.0 License
.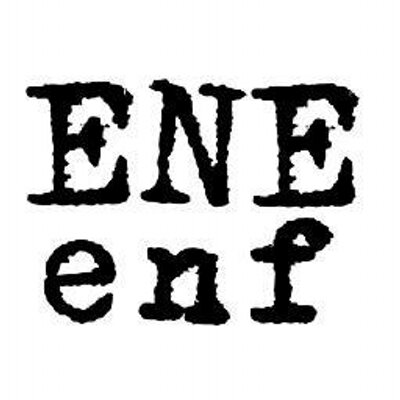 A MC Rosell. El que la conoció no pudo evitar enamorarse de ella.
A Lourdes Álvaro y a su maravillosa historia de amor y lucha. Cuánto espacio se puede ocupar con poco movimiento.
 Todo el contenido de esta revista, excepto donde está identificado, está bajo una Licencia Creative Commons