LOS AXIOMAS DEL CUIDADO: BASES PARA SU APREHENSIÓN CONCEPTUAL
Lo peligroso de la axiom&aacutetica, y en tal debilidad estriba la fuerza de la ciencia, es que los intentos de su demostraci&oacuten derriban todo el edificio sobre el que se sustentan, con la eterna vuelta al principio, pero en un nivel m&aacutes alto, del empezar todo de nuevo. Resulta maravilloso. (Aguirre, 2011).
Presentamos con esta obra los pr&oacutedromos de un nuevo sello editorial conformado por el Grupo de investigaci&oacuten Managament about Information and Standard Knowledge of Care de la Universidad de Alcal&aacute, y la revista de enfermer&iacutea ENE: el Grupo MISKC_ENE. Un espacio independiente en la b&uacutesqueda de la esencia del cuidado.
Santamar&iacutea y Jim&eacutenez posicionan el t&eacutermino cuidado humano sobre un eje en el cual el cuidado y el anticuidado se mueven en direcciones opuestas, ubicando en el punto intermedio (neutro o cero) el no cuidado. La evoluci&oacuten del cuidado, lo institivo del mismo, la intenci&oacuten aplicada al ejercerlo, o su significado desde el punto de vista energ&eacutetico, son planteamientos innovadores que en cierta medida obligan a todos aquellos profesionales interesados en el desarrollo y la cuesti&oacuten disciplinar a considerar, o al menos observar, tal argumentaci&oacuten cient&iacutefica. Los autores han configurado un nuevo lugar en el pensamiento al que acudir constantemente sinti&eacutendonos atraidos por lo que en s&iacute mismo significa el acto de cuidar.
El cuidado forma parte de la realidad y por tanto puede ser cient&iacuteficamente explicado: se puede aspirar a encontrar su qu&eacute y su porqu&eacute. La dificultad de su estudio reside en que la forma de manifestarse, su c&oacutemo, es inseparable de toda persona, incluida en esta categor&iacutea al propio estudioso del cuidado. As&iacute pues la aproximaci&oacuten inductiva, inferida a partir de hechos descritos cuantitativa o cualitativamente, ha de considerar no s&oacutelo el hecho observado sino la propia distorsi&oacuten del observador. Pero existe otro camino, no tan explorado, que consiste en asentar determinados principios indiscutibles al no fundamentarse en la forma de expresi&oacuten de la realidad, o cuando menos en la forma en que la apreciamos.
Desde el 15 de junio disponible en Amazon.
Refbacks
No hay Refbacks actualmente.
This
work
is licensed under a
Creative Commons Attribution 3.0 License
.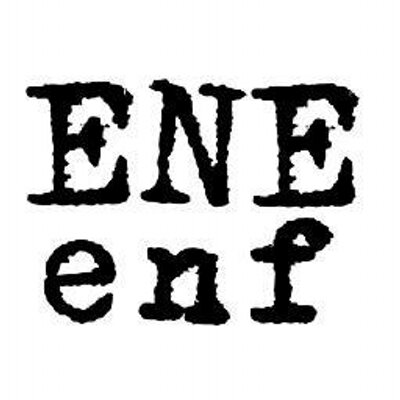 A MC Rosell. El que la conoció no pudo evitar enamorarse de ella.
A Lourdes Álvaro y a su maravillosa historia de amor y lucha. Cuánto espacio se puede ocupar con poco movimiento.
 Todo el contenido de esta revista, excepto donde está identificado, está bajo una Licencia Creative Commons