Competencia Cultural. Enfoque del modelo de Purnell y Campinha-Bacote en la práctica de los profesionales sanitarios.
Resumen
La competencia cultural son los conocimientos, actitudes, conductas e incluso políticas que capacitan a un profesional para trabajar en diferentes contextos interculturales. La competencia cultural depende de cada profesional para ganar capacidades interculturales. No es un proceso lineal. Es importante tener una gran sensibilidad cultural. Desde mediados del S. XX se habla de la importancia de la transculturalidad y de la competencia cultural ya que los procesos migratorios implican nuevos retos de cuidados, adaptados a las nuevas comunidades. Campinha- Bacote define la competencia cultural como el proceso en el que los profesionales del cuidado de la salud se esfuerzan por lograr la habilidad para trabajar adecuadamente dentro de un contexto cultural en una familia, en un individuo o en una comunidad. Se necesita conciencia cultural, habilidades culturales, encuentros y deseo cultural. El deseo cultural es importante para afrontar los retos interculturales. Purnell define la competencia cultural como la adaptación de la atención de una manera consciente configura un proceso no lineal. El proveedor de cuidados puede avanzar en competencia cultural, mejorar o retroceder. Este modelo tiene cuatro niveles de competencia: inconscientemente incompetente, conscientemente incompetente, conscientemente competente e inconscientemente competente. El modelo se asienta en las características primarias y secundarias para valorar las influencias de los individuos. Su metaparadigma de basa en los conceptos de persona, familia, comunidad, sociedad global y salud. Este modelo se ha utilizado en diferentes ámbitos profesionales. La competencia cultural y sus diferentes modelos se aplican en casos como en la atención al inmigrante, en la educación y formación e investigación, quedando aún margen desarrollo de la competencia cultural por parte de instituciones y profesionales. La importancia de la competencia cultural queda reflejada en la calidad de la atención integral que se preste a personas de diferentes culturas.
Palabras clave
Competencial cultural; Campinha Bacote; Purnell; formación; profesionales
Citas
Martínez MF, Martínez J, Calzado V. La Competencia Cultural como referente de la Diversidad Humana en la Prestación de Servicios y la Intervención Social The Cultural Competence and the Human Diversity on the Social Intervention and the. Intervención psicosocial 2006; 15(3):331-350.
Osorio-Merchán, M. B., & López Díaz, A. L. Competencia cultural en salud: necesidad emergente en un mundo globalizado. Index de Enfermería 2008; 17(4), 266-270.
Artigas-Lelong, B., & Bennasar-Veny, M. La salud en el siglo XXI: El reto de los cuidados multiculturales Healthcare in the 21 st Century: The challenge of multicultural care. Index Enferm 2009; 18(1).
Rodríguez Merino, L. Educación para la salud a madres e inmigrantes musulmanas: aspectos a considerar relacionados con la alimentación. 2012.
Spector, R. E. Heritage assessment. Cultura de los cuidados: Revista de enfermería y humanidades 2001; (9), 71-81.
González, D. L. Buscando un modelo de cuidados de enfermería para un entorno multicultural. Gazeta De Antropología 2006; 22.
Spector, R. E. Enfermería de cuidados culturales. Cultura de los cuidados: Revista de enfermería y humanidades 2002; (11), 5-10.
Purnell, L. The Purnell model for cultural competence. Journal of transcultural nursing 2002; 13(3), 193-196.
Purnell, L. D. El modelo de competencia cultural de Purnell: descripción y uso en la práctica, educación, administración e investigación. Cultura de los cuidados: Revista de enfermería y humanidades 1999; (6), 91-102.
González, J. S., Cibanal, J. L., Moreno, M. F. V., Bravo, E. M. G., Santamaría, J. M. D., Ruiz, M. D. C. S., & Hernández, E. G. Una mirada a la situación científica de dos especialidades esenciales de la enfermería contemporánea: la antropología de los cuidados y la enfermería transcultural. Cultura de los cuidados: Revista de enfermería y humanidades 2001; (10), 72-87.
Chamizo Vega, C. La enfermería transcultural en España. Cultura de los cuidados: Revista de enfermería y humanidades 2005; (18), 19-23.
Plaza del Pino, F. J., & Soriano Ayala, E. Formación de los profesionales de enfermería: Cuidar en la sociedad multicultural del siglo XXI. Index de Enfermería 2009; 18(3), 190-194.
Salvador, D. R., Ojeda, E. T., Morales, M. O., del Pino Alcaraz, M. A., & López, C. A. Sociedad actual e inmigración: el reto de la enfermería humanista. Cultura de los cuidados: Revista de enfermería y humanidades 2006; (20), 76-82.
Muñoz, L. U. C. Y., Rodríguez, E., & Vásquez, M. L. Mirando el cuidado cultural desde la óptica de Leininger. Colomb Med 2007; 38, 98-104.
Fuertes, C., & Laso, M. M. El inmigrante en la consulta de atención primaria The immigrant in primary care consultations. An. Sist. Sanit. Navar 2006; 29 (Suplemento 1).
García, I. G. Competencia cultural en enfermería: población subsahariana. Cultura de los cuidados: Revista de enfermería y humanidades 2010; (27), 61-67.
Texto completo:
PDF
Refbacks
No hay Refbacks actualmente.
This
work
is licensed under a
Creative Commons Attribution 3.0 License
.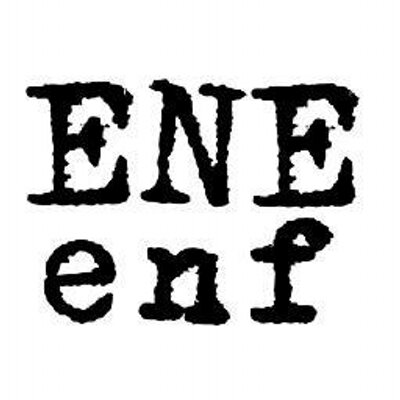 A MC Rosell. El que la conoció no pudo evitar enamorarse de ella.
A Lourdes Álvaro y a su maravillosa historia de amor y lucha. Cuánto espacio se puede ocupar con poco movimiento.
 Todo el contenido de esta revista, excepto donde está identificado, está bajo una Licencia Creative Commons